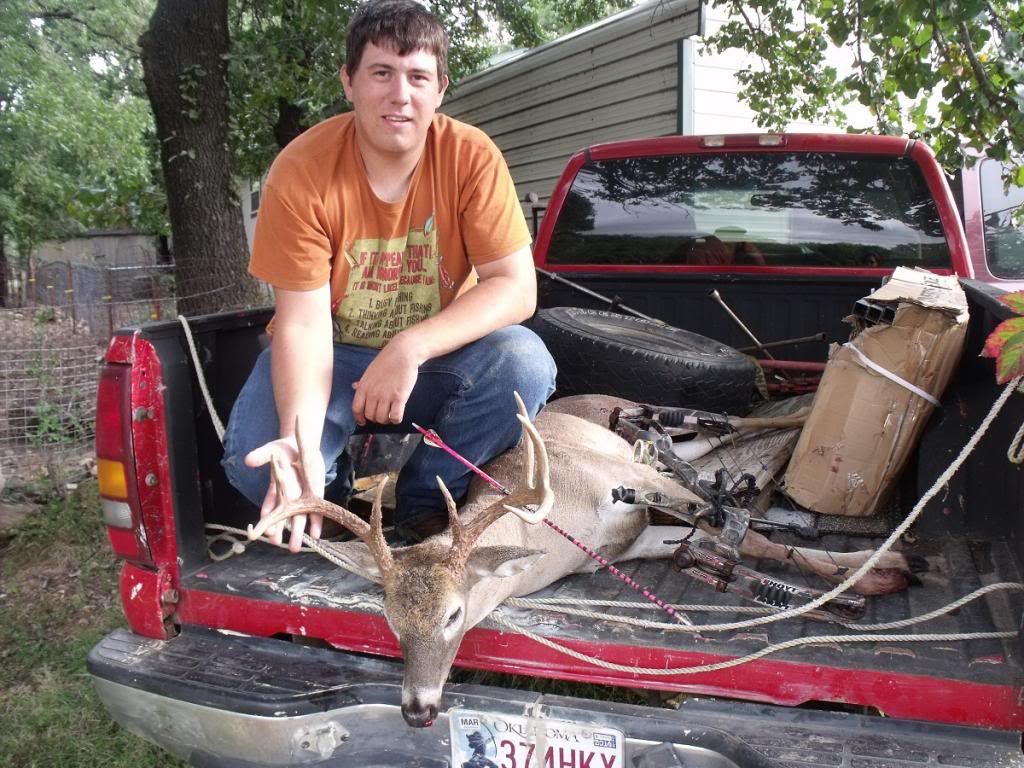 Took him Sunday morning. Had to wait out some rain. Used the Can by primos a few turns and he came in no problem. got him within 10yds twice before sending an arrow through him. 125gr. steel force venom fixed blade broadhead attached to the Nuge pink arrow.(Yes, some of the money went to support Susan G. Komen)
field dressed at 130lbs. Cut a quite a bit of fat out when I was gutting him. Still had a big thick layer of fat on him. Seen a couple does that will out weight this guy by at least 15-20lbs. hope to get some does added to the board. Got a couple bigger bucks hoping to get the opportunity at one before rifle season.
we have the lead for now. but a few deer for the other team will get us behind.