Discussion Starter
·
#1
·
Went to the new Ponca City rifle and pistol range Saturday, where a sponsored shoot for the Army reserve was going on. A good buddy is the sponsor. I went to see if I could be of additional help as I'm on the range committee. They broke out a Barrett .50 cal sniper rifle, and I got to touch off a couple of rounds. The trigger was perfect, and upon firing the 671 grain bullet of FMJ American Diplomacy, my vision went away for an instant and, an instant head-ache started, but I got the biggest grin that I've had in a long time. ;D ;D ;D
Chambered another round and put it downrange. All I can say is AWESOME!!! ;D
I've fired several thousand .50's, all belt fed, but this is my first shoulder fired weapon of this size. ;D Puts it up close and personal.
My shoulder is pretty sore the day after, but that didn't stop me from going to the dunes on my tryke Monday. Thats another post though. ;D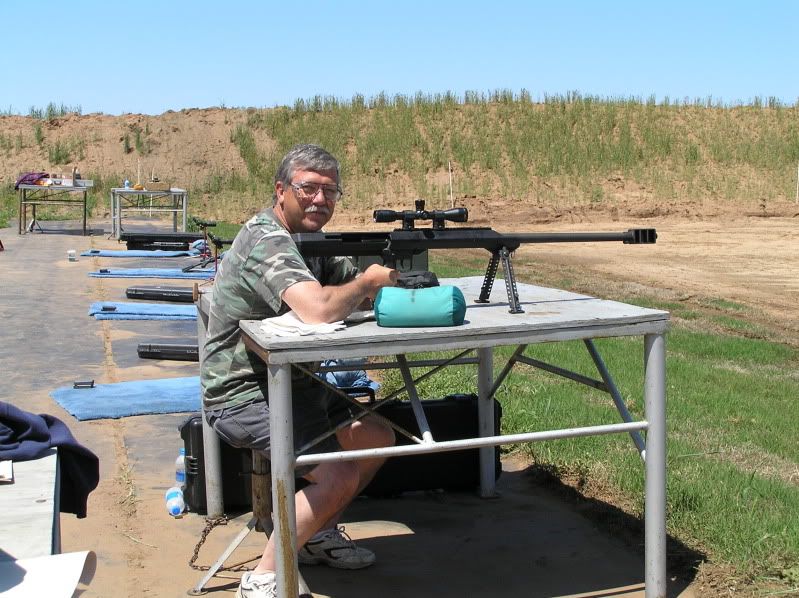 I had an ar with me, and put one of its rounds next to the .50BMG. Pretty impressive difference.