Discussion Starter
·
#1
·
Just got back from a short trip to New Mexico and Colorado..We saw lots of deer and of course antelope. Also saw a few elk. I thought I would share a few of the pictures. The deer were all on a ranch a few miles east of Cimarron, New Mexico and the antelope was between Cimarron and Raton on a little state highway. I haven't seen as many antelope as most, but this was the most impressive Antelope I have ever seen. One more note..the deer were on a ranch that only had 185,000 acres...I talked to one of the foreman...He was even from Oklahoma...but...no invite.
...Sasakwa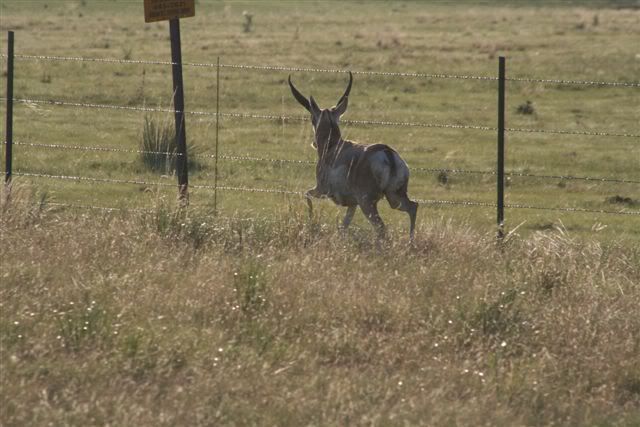 We got a lot of pictures of this guy but he just wouldn't stand around for his picture taking.. Like I said, I'm sure some of yawl have seen bigger but I know the one I have on my wall would fit between his horns and have room to spare.
If he gets through the fence, he better watch his step.