I don't have as many as you, but will add a few old pics. I have the pics, but no scanner to convert them....yet. Again thanks for the great old pics!
The first is a relative that served in the war between the states. Some called it the Civil war, but it was history taught to them, not what really happened.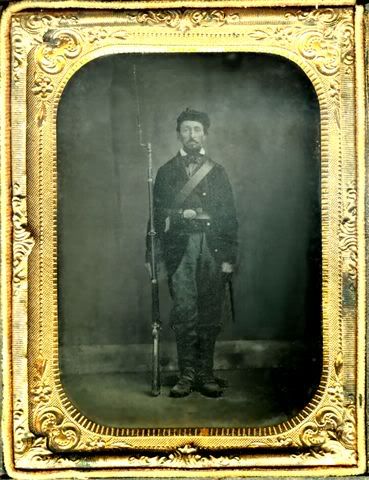 The second pic is some relatives that had to walk a couple of miles to Church , and had to check their weapons at the door.
On the walk home they took whatever small game they could for Sunday Dinner.
My sister who is into family geneology managed to talk to the lady on the right holding the rabbit before she passed.
The pic was in SE Kansas around Coffeyville.