Discussion Starter
·
#1
·
I had to figure out a way to show off my trophy bird this year, so I took extra care while drying the fan. It dried full spread for about 5-6 weeks, and the beard has been in salt the entire time. Today I drew a pattern for a display, and had to modify it as I went along. I bought some Min Wax cherry stain and sealer, and stained the cut pieces. I must say, I'm pretty impressed for doing this as my first time.
The bare white pine, 1x8. I used a coffee can for the top circles and a Gatorade lid for the bottom. And simply connected the two with straight lines. Ground the rough edges and sanded the surfaces smooth, or nearly so.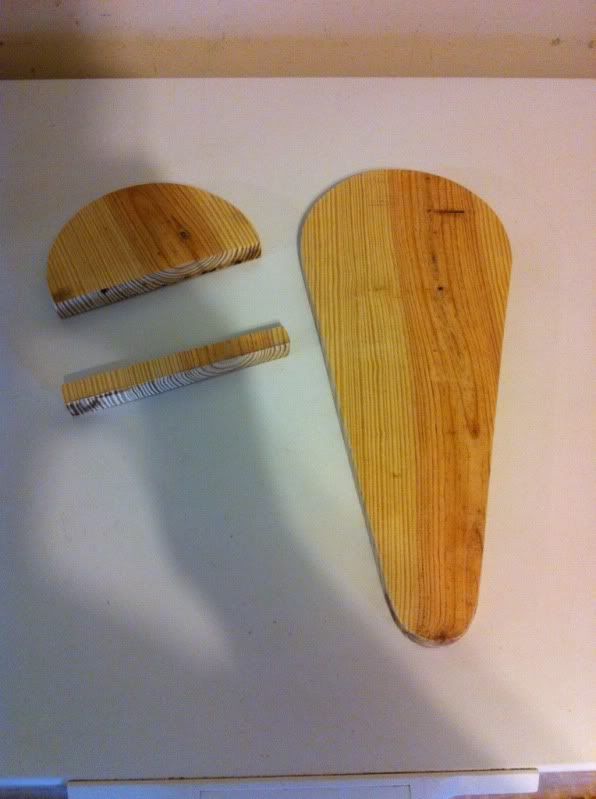 The stained pieces. I used two coats of stain and sealer on the front, only one on the rear. I had to make modifications along the way. That 1" spacer wasn't enough, so I had to make a new one at 1-1/4". Worked great!
The final assembly on the wall. I used a 1/2" paddle bit to make the hole for the beard, and 2-part epoxy to hold it in place.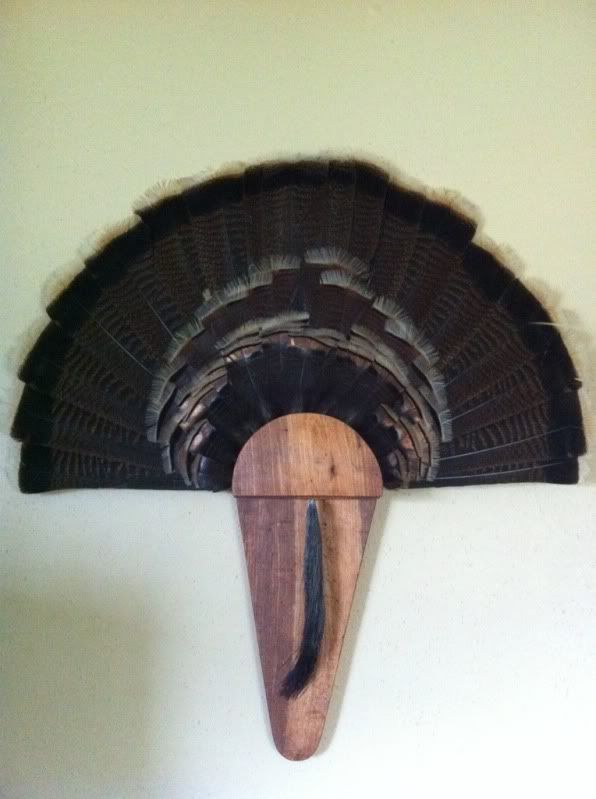 Like I said, not bad for a first time plaque or mount build!